May 3rd, 2020
Prep: 10 minutes, 1 hour to 24 hours for marinating
Cooking: 1 hour
Serves 4-5
Delicious and tender Adobo chicken. Shout out to Jacqui for the recipe - the first time I made this was with her on a Zoom call! Recipe adapted from here.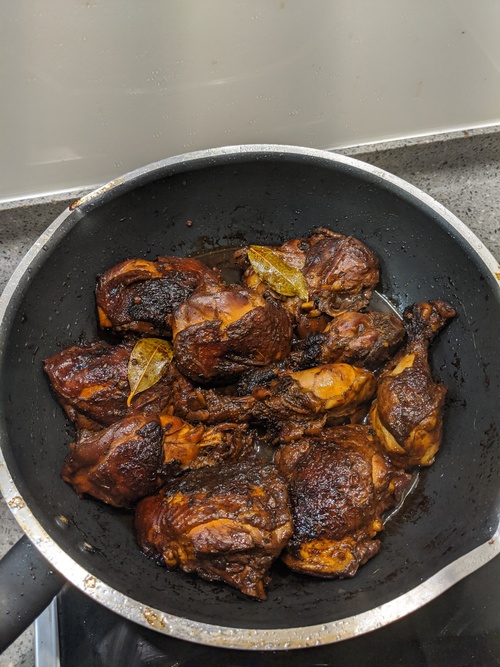 Tender and saucy!
Method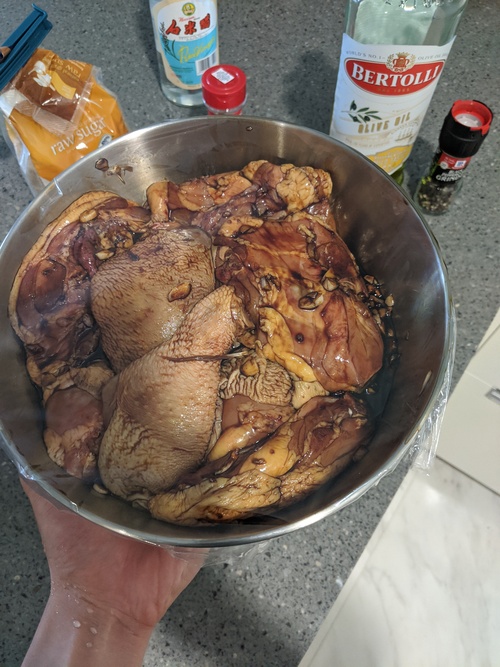 1. Crush your garlic and mix it along with the soy sauce to a mixing bowl to make your marinade. Add your chicken into the marinade and mix to incorporate. Cover and refrigerate for between 1 to 24 hours (the longer the better!). Make sure you mix every few hours or so to make sure even marination of the chicken.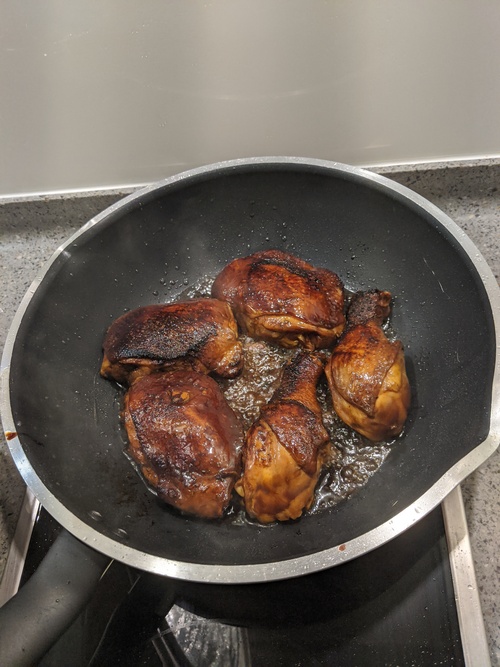 2. Add your neutral oil onto your frying pan and heat up to medium-high heat. Sear chicken from the marinade on all sides, leaving the marinade behind in the bowl. Make sure your chicken isn't too crowded when you do your searing - otherwise your chicken won't develop a nice dark crust. I actually seared my chicken in two batches because of size constraints of my pan.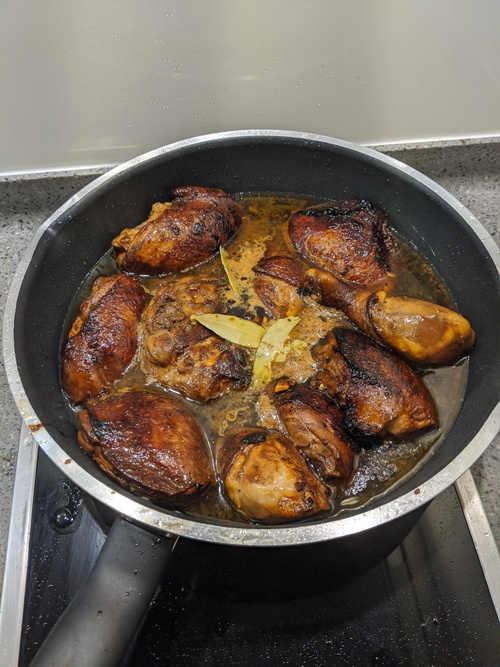 3. Return all your chicken to the pan, and add the water, bay leaves and peppercorns. Mix to incorporate and bring to a simmer. Reduce the heat down to a medium to medium-low, and simmer half-covered for around 30-45 minutes until chicken is tender and sauce is reduced down to slightly more watery than the desired consistency.
4. Add the rice vinegar and continue simmering for another 10 minutes.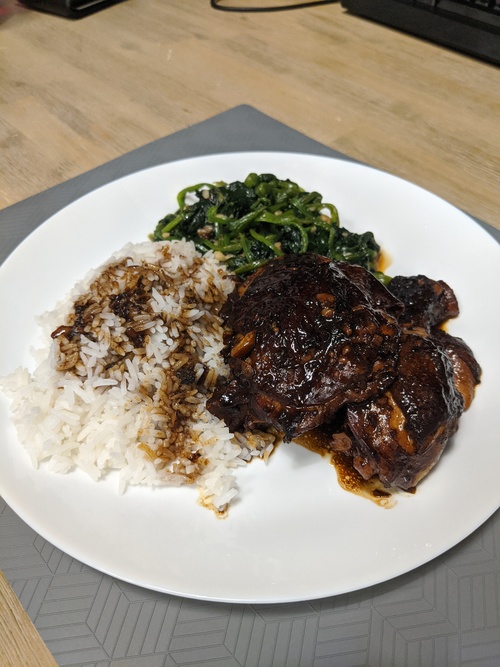 5. Serve while hot, maybe with some white rice and some stir-fried vegetables. Liberally make use of the delicious sauce!